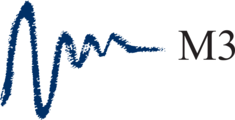 About M3 USA
Join our team of global top notch talent that makes a world of difference for physicians and their patients
M3 USA believes in growth, for our company and for the people who drive its success. Founded with the goal of changing the world of medicine by leveraging the power of the internet, the M3 Group, of which M3 USA is a part, provides comprehensive, leading edge, digital services to the healthcare and life science industries. We reach over 2.5 million doctors through our physician websites across the US, Asia, and Europe. M3 provides digital health information services that include: the most up-to-date daily, indexed clinical information/news; medical education; market research; ethical drug promotion; clinical development; job recruitment and clinic appointment services.
M3 USA has achieved strong revenue and profit growth by organic growth of existing business unites, as well as acquiring businesses within our business domain. As we grow as a company, there are numerous opportunities for our employees to grow as well. We are looking for dynamic individuals who are interested in working in our collaborative environment of innovation and dedication.
M3 Group Success and the People Behind it
M3 Inc. is a publicly traded company in Japan that is the global leader in digital solutions in healthcare and has acquired over a dozen companies in the past 2 years. M3 Japan has grown over 20% every year for the past 10 years, with over 500 million dollars in revenue. Our great success is due to the skills and the high performance of our people, and has helped us attract some of the world's leading talent from the most respected universities and Fortune 100 companies. We are interested in people like you… high achievers who have the desire to use their skills and talents to help make a positive impact on the healthy outcomes of millions of people, throughout the world. Please review the current opportunities below. Thank you for your interest in M3. We look forward to hearing from you!
About M3 Group
The M3 Group operates in the US, Asia, and Europe with over 2.5 million physician members globally via its physician websites such as www.m3.com, www.mdlinx.com, http://research.m3.com, www.doctors.net.uk, www.thesmartestdoc.com, www.networksinhealth.com, www.medigate.net, www.medeconnect.net and www.medlive.cn. M3 Inc. is a publicly traded company on the Tokyo Stock Exchange (jp:2413) with subsidiaries in major markets including USA, UK, Japan, S. Korea, and China. M3 Group provides services to healthcare and the life science industry. In addition to market research, these services include medical education, ethical drug promotion, clinical development, job recruitment, and clinic appointment services. M3 has offices in Tokyo, Washington D.C., Fort Washington, PA, Oxford, London, and Seoul.