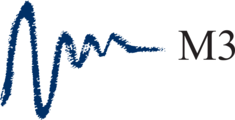 About M3 USA
Join our team of global top notch talent that makes a world of difference for physicians and their patients
M3 USA is the US subsidiary of M3, Inc., a leading global healthcare technology company that develops and operates internet services serving over 4 million physician members worldwide. Founded in Japan in the year 2000 with a vision to transform healthcare using the power of the Internet, M3 is now publicly traded on the Tokyo stock exchange (JP:2413) and was recognized by Forbes as one of the "Most Innovative Growth Companies" in 2017. In the US, M3 USA is a leading provider of market research, multi-channel pharmaceutical promotion, and physician recruitment services to the life science and healthcare industries.
M3 Group Success and the People Behind it
M3 Inc. is a publicly traded company in Japan that is the global leader in digital solutions in healthcare and has acquired over a dozen companies in the past 2 years. M3 Japan has grown over 20% every year for the past 10 years, with over 500 million dollars in revenue. Our great success is due to the skills and the high performance of our people, and has helped us attract some of the world's leading talent from the most respected universities and Fortune 100 companies. We are interested in people like you… high achievers who have the desire to use their skills and talents to help make a positive impact on the healthy outcomes of millions of people, throughout the world.