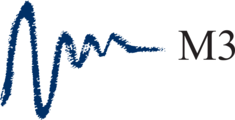 Qualitative Project Manager, Market Research
Description
The mission of a qualitative project manager is to be a communication and relationship liaison between M3 and our clients, directly manage all aspects of each project on time and within budget, and to ensure successful project completion. This is the ideal role for someone who has experience in market research specifically focused on international healthcare research.
The current opening will support our EU operations team and will require a work schedule of 5am – 2pm Eastern.
Essential Duties and Responsibilities:
Including, but not limited to the following:
Manage international qualitative projects through entire project life cycle, including client and vendor management and sampling to healthcare or consumer panel.
Facilitate screening, scheduling and confirming of respondents for TDIs, focus groups, in-person IDIs, online qualitative interviews, etc. and ensuring all respondents are prepared according to client requirements. Ability to act quickly to replace no-shows, follow up with late respondents, send last minute materials, etc. when alerted by client/moderator.
Setup and testing of survey/screener, monitoring of statistics, managing respondent honoraria and closing/auditing/invoicing of projects in technology based system.
Coordinate and lead project kickoff meetings for all assigned studies to ensure all involved parties understand project specifications, client needs, timelines, and responsibilities.
Provide regular updates and progress reports on recruitment status to meet client needs.
Proactively identify potential fielding concerns and identify issues when in field. Partner with sales team members and operations staff to address issues and/or make recommendations to improve performance on research studies.
Manage and leverage relationships with vendors, domestic and international, to facilitate accurate and timely deliverables, communications, and issue resolution.
Manage study profitability by monitoring and accounting for all project costs affecting the budget.
Provide guidance and mentoring to members of the Market Research Project Management team as needed
Requirements
Bachelor's degree or equivalent work experience preferred.
The candidate must have at least 1-2 years' experience in market research project management, preferably in the medical/healthcare field.
The candidate will have at least 1 year of international market research, preferably in Europe, North America and Asia.
The candidate must be willing to work between the hours of 5 am to 2 pm Eastern Time.
The candidate must be a self-motivated individual with exceptional time management, organizational skills and attention to detail.
The candidate must have the ability to manage multiple qualitative projects accurately and on-time in a fast-paced environment where moving deadlines and other changes often occur in real time.
This position requires the candidate to have an understanding of International Market Research, but primarily in Europe, North America and Asia.
The candidate must have exceptional written and verbal communication skills.
The candidate must have very strong Microsoft Office skills including Excel, Outlook and Word and be a quick learner of new technologies/software.
The candidate must have well-developed analytical and problem solving skills.
The candidate must have the ability to work autonomously and in a team environment to successfully meet study specific and departmental objectives.
The candidate must have, or be willing to attain, MRA Professional Researcher Certification.
Benefits
A career opportunity with M3 USA offers competitive wages, and benefits such as:
Health and Dental
Life, Accident and Disability Insurance
Prescription Plan
Flexible Spending Account
401k Plan and Match
Paid Holidays and Vacation
Sick Days and Personal Days
Upload your photo
Please provide an image in PNG, JPG or JPEG format.