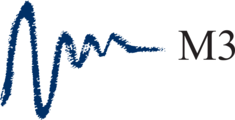 Phone Recruitment Associate
Description
The mission of a US Panel and Phone Recruitment Associate is to execute recruitment initiatives for US Market Research projects, ensuring their successful delivery within the provided timelines and specs. The main responsibility of the US Panel and Phone Recruitment Associate is to call and recruit members and non-members of the M3 Global Research panel to participate in Market Research studies.
Essential Duties and Responsibilities:
Including, but not limited to the following:
Recruit M3 Global Research panelists via phone to participate in Qualitative and Quantitative Market Research studies
Carry out cold calling to recruit new respondents on allocated Market Research projects
Proactively seek and propose alternative recruitment solutions which could include (but not exclusively) email campaigns, desk research, referrals and LinkedIn campaigns and text messages
Prepare and send the assigned DotMailer marketing campaigns for Market Research recruitment on projects and new panel members engagement
Ensure that recruitment tasks assigned are fully executed
Report results of recruitment efforts to the line manager in the agreed format
Inform the line manager and project manager of any recruitment issues, delays and foreseeable problems that can affect the successful delivery of the project
Use social media platforms to recruit market research participants, following the process provided by the marketing team
Provide feedback and ideas of improvement on processes to the line manager
Support panel growth initiatives and execute recruitment solutions which could include (but not exclusively) desk research, calling not yet panel members and LinkedIn search
Requirements
Bachelor's degree or equivalent work experience preferred.
6 months in call center, customer service and/or Market Research
Confident on the phone and with e-mail correspondence
Previous call centre and/ or customer service experience preferred
Proficient at Excel and other Microsoft Office tools
Have a good understanding of the M3 Market Research system
Enjoy working with large amounts of data
Have a positive and proactive approach to work
Problems solving personality
Exhibit a high level of attention to detail and accuracy
Be able to work as part of an international team and show flexibility in the tasks they are asked to perform. This can be a fast-paced role, but it's also challenging and rewarding
Have a basic understanding and knowledge of the healthcare market research business
Benefits
A career opportunity with M3 USA offers competitive wages, and benefits such as:
Health and Dental
Life, Accident and Disability Insurance
Prescription Plan
Flexible Spending Account
401k Plan and Match
Paid Holidays and Vacation
Sick Days and Personal Days
Upload your photo
Please provide an image in PNG, JPG or JPEG format.