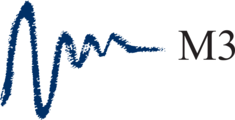 Market Research Intern - Project Coordinator, Phone Recruiter
Description
The mission of the Market Research Intern, Project Coordinator/Phone Recruiter will be to assist the Market Research Project Management team with the day-to-day coordination of studies. The position will be required to fill research quotas, communicate progress and recruitment issues to project managers, and to ensure all projects successfully complete on time and within budget, while meeting and exceeding client expectations.
Essential Duties and Responsibilities:
Including, but not limited to the following:
Provide support to project managers and project coordinators including invoicing, setup, placing confirmation calls to respondents, preparing updates for PMs and clients, and a variety of other project support tasks as needed
Investigate physician inquiries regarding honoraria issues by contacting our support team
Communicate with panel members to address any questions or concerns as well as confirming telephone and in-person interviews.
Data entry of phone recruitment screeners
Identify, screen, and schedule qualified respondents for qualitative research using the phone and occasionally email for communication
Performing general administrative support duties as needed
Other Duties and Responsibilities:
To build and maintain strong relationships with Directors, Project Managers, Project Coordinators and other teammates through prompt and effective communication.
This internship will require a brief rotation with the different market research departments. The intern will spend several days shadowing our Operations Project Management Team (Qualitative and Quantitative), Sales Account Management Team, and Leadership Team. The remainder of the internship will be focused working within the Market Research Operations.
Requirements
Some college (currently enrolled)
Excellent interpersonal and communication skills – both verbal and written
Strong skillset with Microsoft Office products
Self-motivated and able to (re)prioritize tasks throughout the workday
Exceptional time management, organizational skills, attention to detail and ability to multitask
The candidate must have well-developed analytical and problem solving skills.
The candidate must have the ability to work autonomously and in a team environment to successfully meet study specific and departmental objectives.
Exceptional customer service and attention to detail
Benefits
Paid internship $13-$14 per hour
Upload your photo
Please provide an image in PNG, JPG or JPEG format.