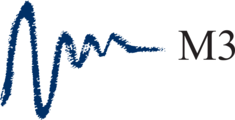 Qualitative Project Coordinator, Market Research
Description
The mission of the Qualitative Project Coordinator will be to assist the Market Research Project Management team with the day-to-day management of market research studies to ensure all projects successfully complete on time and within budget, while meeting and exceeding client expectations.
Essential Duties and Responsibilities:
Provide support to project managers including invoicing, contract maintenance, setup and testing of surveys, coordination of communication with sales, placing confirmation calls to respondents, preparing updates for PMs and clients, assisting with project troubleshooting, and a variety of other project support tasks as needed
Investigate physician inquiries regarding honoraria issues by cross-checking against the bank account.
Manage honoraria files for all projects, including uploading internally and initiating payments for domestic honoraria weekly and international honoraria monthly
Communicate with panel members to address any questions or concerns as well as confirming telephone and in-person interviews.
Data entry of phone recruitment screeners
Requirements
Bachelor's degree or equivalency preferred
0-1 years of related experience preferred
Excellent interpersonal and communication skills – both verbal and written
Strong skillset with Microsoft Office products
Self-motivated and able to (re)prioritize tasks throughout the workday
Exceptional time management, organizational skills, attention to detail and ability to multitask
The candidate must have well-developed analytical and problem solving skills.
The candidate must have the ability to work autonomously and in a team environment to successfully meet study specific and departmental objectives.
Benefits
A career opportunity with M3 USA offers competitive wages, and benefits such as:
Health and Dental
Life, Accident and Disability Insurance
Prescription Plan
Flexible Spending Account
401k Plan and Match
Paid Holidays and Vacation
Sick Days and Personal Days
Upload your photo
Please provide an image in PNG, JPG or JPEG format.