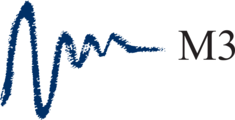 Description
The mission of the Accounts Payable / Payroll Accountant is to account for and process all payments and expenditures including payroll. The AP/Payroll Accountant will work closely with the accounting team and senior management across multiple business units to verify payment information and ensure payments are processed in a manner that will maintain good relationships with internal and external clients.
Duties Include:
Review GL account coding and process invoices into NetSuite.
Research vendor invoices and inquiries to ensure payments are credited appropriately.
Prepare payments, both manual and system-generated checks, as well as wire transfers
Act as administrator for the Concur expense reporting system.
Act as administrator for the ADP/UltiPo payroll system.
Process inter-company transactions

Prepare accounts payable journal entries for month end close.

Receive and verify invoices for goods and services.

Verify that transactions comply with financial policies and GAAP.

Perform other duties as directed.
Requirements
Associates degree in a related field required, bachelor's degree or equivalency preferred.
1 year of AP experience required; some payroll experience preferred.
Understanding of GAAP required
Experience with SOX beneficial
Familiarity with NetSuite beneficial
Familiarity with ADP beneficial
Excellent interpersonal communication skills – both verbal and written
Strong math skills
Proactive and efficient
Exceptional time management, organizational skills, attention to detail and ability to multitask
Teamwork oriented, with excellent people skills
Benefits
A career opportunity with M3 USA offers competitive wages, and benefits such as:
Health and Dental
Life, Accident and Disability Insurance
Prescription Plan
Flexible Spending Account
401k Plan and Match
Paid Holidays and Vacation
Sick Days and Personal Days
Upload your photo
Please provide an image in PNG, JPG or JPEG format.