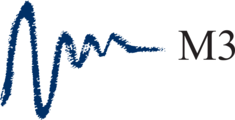 Marketing and Panel Associate
Description
The Marketing and Panel Associate position is responsible for implementing marketing programs designed to recruit and retain respondents for market research studies, specifically within the healthcare space. This role will work to consistently articulate and communicate the company and panel department's marketing strategy, ensuring brand integrity and consistency working for the Associate Director of US Panel. Specific attention will be focused on the execution of strategic projects to enhance panel growth and retention.
Essential Duties and Responsibilities:
Work closely with Associate Director of US Panel to execute the M3 panel strategic marketing functions
Assist the panel team in designing and implementing campaigns to recruit new marketing research respondents and panelist, inclusive of email campaigns, online advertising, referral process and utilization of social media
Manage and collaborate on copywriting and content creation across all panel members touch points, including email, blog posts, social media, website, and print collateral
Ensure that M3 Global Research marketing guidelines are followed across all panel communication
Design and manage email campaigns using dotmailer or other email marketing service to engage panelists
Responsible for ongoing evaluation and analysis of campaigns, post-implementation, with recommendations for optimization
Monitor the established timeline for all panel marketing activities and ensure deadlines are met
Manage social media platform and scheduling, scheduling all posts and ensuring best practices are observed and A/B testing is performed
Manage PPC advertising for panel recruitment and projects, ensuring best practices are observed and program is optimized to maximize ROI. Coordinate all logistics, event planning, communication, and management (except staff attendee travel arrangements) for conferences and trade shows tied to panel building
Work directly with marketing department to ensure brand alignment and vision is maintained
Ensure that monthly recruitment targets are achieved
Resolve and reply to respondent queries / complaints relevant to panel
Requirements
Bachelor's degree in Sales, Marketing, OR equivalent years of relevant work experience is required
1+ years of work experience in Business to Consumer (B2C) Marketing or Market Research
Basic understanding and knowledge of healthcare market research
Exceptional written and verbal communication skills
Experience with email marketing automation and knowledge of email marketing best practices
Strong Microsoft Office skills
Familiarity with promotional content requirements across social media channels
Experience with basic graphic design and ability to use design and photo editing software
Experience with CRM software and Adobe Creative Suite is desirable
Benefits
A career opportunity with M3 USA offers competitive wages, and benefits such as:
Health and Dental
Life, Accident and Disability Insurance
Prescription Plan
Flexible Spending Account
401k Plan and Match
Paid Holidays and Vacation
Sick Days and Personal Days
Upload your photo
Please provide an image in PNG, JPG or JPEG format.