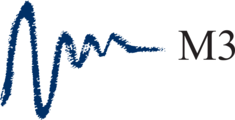 Associate Director of Digital Marketing
Description
US: We are a professional destination portal providing multiple news and research content for our users. We are well-established in our market, with a loyal following, high quality offerings, and 15 years of experience and history in the digital space. We have offices around the world and growing our NYC presence now.
YOU: Your mission is to conceive and plan marketing strategies and execute tactics that drive membership engagement, including acquisition and retention. You will collaborate with members of Marketing, Product, Editorial, and Client Services teams to build multi-channel marketing campaigns that will drive traffic and develop our audience. You are a creative thinker and a self-starter, comfortable with driving your own tasks from start to finish. You will approach your campaigns in a data driven and analytical manner, but also have a track record of contributing innovative ideas to grow subscription and membership-based businesses. You have a start-up attitude, you get things done in a fast-paced environment, you are focused on excellence in implementation and are able to take a step back and see the big picture, and you have an attitude to do whatever it takes to deliver results.
You will:
Partner with Marketing Director, and work collaboratively across departments integrating editorial, product and technical considerations to define and execute marketing campaigns to achieve business objectives.
Utilize the available data and develop tactical plans for user acquisition and activation.
Create and execute A/B and multi-variate testing scenarios to optimize the marketing mix and drive user engagement.
Ensure report accuracy, subscriber sources, systems performance or functional enhancements to improve results or reduce cost.
Capture membership engagement KPIs and analyze trends over time
Perform deep dive analysis into specific KPIs to understand the underlying influences
Develop dashboards to track marketing effectiveness and user flow/site performance
Perform analysis and submit recommendations to improve response rates
Understand and track user activity trends, identify opportunity /risk areas
Track, report, and analyze campaigns, landing pages, creative tests, incorporate learnings into future campaigns
Requirements
Bachelor's degree or equivalent work experience required
3+ years of digital marketing experience in subscription or membership marketing. Professional and/or HCP audience experience preferred
Excellent command of English – written and verbal
Advanced Excel experience required including Pivot Tables, VLOOKUPs, SUMIFs, etc.
Experience with the Google suite of analytics products including but not limited to Google Analytics, Google Adwords, Data Studio, Tag Manager, and Sheets
SEM campaign building, testing, reporting
Social Media campaign building, targeting, reporting. (Sprout, Hootsuite)
Deep understanding of the use of digital marketing tools to design, build, and execute drip campaigns, multi-step automated email delivery, highly targeted and personalized campaigns based on content preference.
List management, segmentation, targeting to build personalized, effective multi-channel campaigns, maximize engagement, and keep opt-outs under tight control.
Demonstrable success with membership marketing campaigns.
Campaign deployment experience for testing, design, deployment, and subsequent reporting (including email, social, and other channels).
Must be a hands-on team member and operate with a start-up mentality.
Organized, detail oriented, with an ability to transform concepts into actionable plans.
Self-starter/self-motivated, capable of staying on track and completing tasks
Excellent analytical skills
Ability to work efficiently in a fast-paced environment
Ability to prioritize work to adhere to project timelines
Benefits
A career opportunity with M3 USA offers competitive wages, and benefits such as:
Health and Dental
Life, Accident and Disability Insurance
Prescription Plan
Flexible Spending Account
401k Plan and Match
Paid Holidays and Vacation
Sick Days and Personal Days
Do you have a LinkedIn account? Import your resume and save time!
Upload your photo
Please provide an image in PNG, JPG or JPEG format.