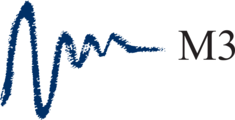 Description
Mission:
The Marketing Coordinator is an important support role within the M3 Global Research team and will be vital in helping to ensure M3 continued success. The Marketing Coordinator will be viewed as an element to add value to an already established team. The role will reward a motivated, intelligent, creative, pro-active individual who will be able to seize opportunities, take ownership, and grow within the company as it expands.
Essential Duties and Responsibilities:
Including, but not limited to the following:
Strategy
Support the Marketing Director (US) and Marketing Manager (UK) in planning and execution of the marketing strategy for M3 Global Research (M3GR) (B2B), working with the marketing teams for other M3 group business units to ensure cohesive messaging.
Assist with execution of industry-specific thought-leadership content and collateral pieces (country profiles, therapeutic reviews, data sheets, papers, guides, infographics, etc.).
Support the development and production of client newsletter and other client communications channels.
Assist Events Manager with conference and events planning, including special promotions, giveaways, sponsorship's, and social media campaigns.
Support the Marketing Director in execution of operational marketing plan for all M3GR marketing activities.
Track and analyze effectiveness and impact of strategies adopted.
Perform competitor intelligence gathering and coordination.
Assist with the global social media strategy for client marketing under guidance from the UK Marketing Manager.
Operational
Support the sales team by fielding client-facing collateral requests.
Help with organization and management of marketing collateral and content.
Assist with scheduling social media posts across corporate social media channels.
Produce and maintain competitor intelligence documents in coordination with UK marketing manager.
Work with relevant stakeholders on conference presentations, exhibition presence, supporting collateral and giveaways.
Perform administrative and project management functions.
Pro-actively suggest and implement new solutions, processes, and developments that will aid M3GR efficiencies and result in an ever-increasing level of quality to our clients.
Assist Marketing Director in commissioning and executing original research to promote M3GR's capabilities as part of a strategic PR campaign to raise awareness.
Manage press release platform.
Under Marketing Director, coordinate plan to submit papers and pitches to high impact publications.
Identify relevant awards for key M3GR stakeholders and projects to raise awareness and profile within the industry.
Track effectiveness and impact of strategies adopted.
PROFESSIONAL SKILLS, ATTITUDES & APPROACH

Knowledge of the Client's Business:

The Marketing Coordinator should have basic knowledge and understanding of the client's business and the project specifications before applying process.

Team Working

The Marketing Coordinator will always work as a part of a team. The Marketing Coordinator needs to provide accurate briefing and ensuring that information is available when required by their line Coordinator or other departments. It is expected that the Marketing Coordinator has the judgment to know when they should seek guidance from their seniors prior to a situation becoming critical.

Inspiring Relationships with our Clients

When M3 works with clients, it is expected that the Marketing Coordinator is able to demonstrate at an administrative and implementation level, a total understanding of their role such that it inspires total confidence and respect.

Time Management

Effective prioritising is expected with all parties made aware of any movement in delivery dates, project spec, costs and its impact on project.

Information and Data Management

In the quest to constantly improve our service offering it is expected that the Marketing Coordinator should ensure full compliance with the company's data management and protection policies.

Quality First

This individual is expected to demonstrate enthusiasm and pride in constantly improving the quality of deliverable on every project that M3 services. As such, they should have relationships based on mutual respect and trust with other departments.
Requirements
Bachelor's degree or equivalent preferred
A minimum of 2 years relevant experience within the healthcare and/or market research market sector
Proficient in Microsoft Office
Demonstrated understanding of proper grammar
Responsive and able to work well under pressure
Solution-orientated
Exceptional time management and reliability
Excellent verbal and written communication skills
Experience managing social media platforms
Attention to detail coupled with exceptional proof-reading skills
Project management skills
Desire for continuous improvement and learning
Experience with Adobe Suite a plus, but not required
Benefits
A career opportunity with M3 USA offers competitive wages, and benefits such as:
Health and Dental
Life, Accident and Disability Insurance
Prescription Plan
Flexible Spending Account
401k Plan and Match
Paid Holidays and Vacation
Sick Days and Personal Days
Do you have a LinkedIn account? Import your resume and save time!
Upload your photo
Please provide an image in PNG, JPG or JPEG format.