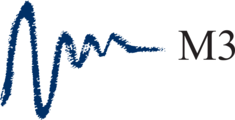 Part Time Office Administrator / Receptionist
Description
The receptionist/office admininstrator provides exceptional office support with a variety of clerical activities and related tasks during core hours of the day. The receptionist will be responsible for answering incoming calls, directing calls to appropriate associates, assigning work tickets as appropriate, mail distribution, flow of correspondence, requisition of supplies and other general office administrative duties.
This is a part time role, the schedule is 3 hours per day, M-F, flexible between the hours 8.30-5.00.
Duties include

Greets and directs visitors and callers to the company in a professional, friendly, and hospitable manner
Directs customer service calls and email inquiries to appropriate associates
Receives, sorts, and forwards incoming mail. Maintains and routes publications
Orders, receives, stocks and distributes office supplies, business cards.
Prepares conference room for meetings/meals, ordering staff lunches for regular and special events
Assists HR, legal and finance with various duties including maintaining legal documents, invoice/AR, and events.
Maintains & cleans kitchens
May occasionally need to arrange travel/hotel for visitors or senior managers.
Requirements
High school diploma or equivalent required. Some college preferred.
1 year in a professional office / corporate environment
Excellent phone etiquette
Self-motivated, able to work independently as well as to accept direction on given assignments
Computer skills, proficient in data entry; including Excel, Word and Outlook. Customer service background strongly preferred.
Strong internet researching skills; project coordination;
Able to maintain confidential information;
Excellent command of English – written and verbal
Highly organized and detail oriented
Benefits
A career opportunity with M3 USA offers:
Competitive Base Pay
Eligible quarterly bonus
Paid Time off
Upload your photo
Please provide an image in PNG, JPG or JPEG format.