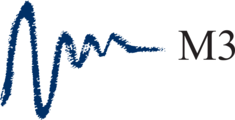 VP of Sales, Market Research
Description
The mission of the VP of Sales is to meet quarterly and annual sales targets by bringing in new business and grow existing accounts from a defined target base of market research consultancies, biotech, management consulting, pharmaceutical clients and other entities which could procure healthcare sample.
This is an active outside salesrole for a strong hunter, networker, and effective closer.
Duties Include:
Support maintenance of existing business by managing contracts and up-sell/cross-sell opportunities; onsite clients visits; actively network for any new business/prospects; presenting capabilities to new clients; organizing client and internal kick off calls, developing insightful proposals and delivering strategic sales communications; consulting with clients on sample design and business issues
Promote new business development initiatives through methods of cold calling, networking at industry events.
Provide superior customer service by working with Project Managers and Research Managers to execute project specifications and deliver quality results to clients; resolving sales or delivery issues; managing bid requests by working with the bid team to delegate and provide clear instructions on bidding, and ensuring proper and timely delivery of bid to client
Requirements
Bachelor's degree or equivalent work experience required.
5 years of market research professional experience preferred
Direct to pharma sales experience preferred
10 years of proven business development experience required
Experience in direct sales above $2.5 MM individual goal (yearly)
Exceptional ability to multi-task and prioritize requests
Solid new business development and relationship building skills
Effective communicator (very comfortable on the phone and communicating with others)
Time management skills
Problem solver (seeks answers and resolutions)
Strong self-discipline & organizational habits
Excellent presentation skills
Benefits
A career opportunity with M3 USA offers competitive wages, and benefits such as:
Health and Dental
Life, Accident and Disability Insurance
Prescription Plan
Flexible Spending Account
401k Plan and Match
Paid Holidays and Vacation
Sick Days and Personal Days
Upload your photo
Please provide an image in PNG, JPG or JPEG format.