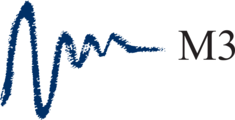 Description
M3 is ranked by Forbes as one of the top 5 fastest growing innovative companies in the world in 2018. We are a global and diversified technology company focused on empowering healthcare professionals, and through our award-winning website, MDLinx.com, we provide them with the clinical education, training, research, and career opportunities they need to succeed. M3's mission is to reduce healthcare costs while creating efficiencies and improving the quality of healthcare worldwide.
Founded nearly 20 years ago, M3 operates in over 10 countries and has grown to more than 4,000 employees globally. Through organic growth and acquisitions, M3 revenues in the US have doubled to over $100M since 2014, and worldwide revenues have quadrupled to over $1B since 2012
Overview:
The mission of the Staff Accountant is to be responsible for working on all aspects of the accounting function including, but not limited to: Banking, Revenue Recognition, Cost of Sales expenses, and month-end close while exhibiting sound decision-making ability. The Staff Accountant will work closely with operations and the Senior Accountant to validate the integrity of the accounting function
Responsibilities Include:
Perform accurate month-end closing processes to generate financial reports
Assist in maintaining revenue recognition standards (ie: invoicing, discounts, rebates) and associated costs
Research project/contract discrepancies
Perform various account reconciliations and work to resolve any discrepancies
Record Daily Bank Transaction
Assist with Intercompany Transactions
Assist in various annual projects such as budgeting, taxes, local/state registration filings
Prepare other analyses and schedules as required by the Controlle
Requirements
Bachelor's Degree in Finance or Accounting required
2-4 years of related experience is required
Exceptional time management, organizational skills, attention to detail and ability to multitask
Proactive and efficient
Experience with handling bank transactions
Excellent interpersonal communication skills – both verbal and written
Strong Excel experience
Familiarity with NetSuite is a plu
Benefits
A career opportunity with M3 USA offers competitive wages, and benefits such as:
Health and Dental
Life, Accident and Disability Insurance
Prescription Plan
Flexible Spending Account
401k Plan and Match
Paid Holidays and Vacation
Sick Days and Personal Day
Upload your photo
Please provide an image in PNG, JPG or JPEG format.